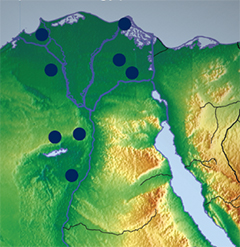 Overview:
With corporate experience dating back to 1987 Al Waly Ready Mixed Concrete is the largest ready mixed concrete producers in Egypt by production quantity.
Boasting over 16 locations, we utilise the latest advances in the technology of concrete production and materials thus constantly upgrading our fleet of equipment and machinery to ensure quality production; the firm strives to meet construction demands no matter how complex or substantial with consistent quality our competitors fail to match.
Having collectively produced over 15 million cubic meters of concrete over the past 28 years, success has been witnessed by maintaining an impeccable quality control record with a solid reputation of such in the industry, as well as maintaining a mandate of earning customer satisfaction and loyalty by exceeding project delivery expectations, and showing loyalty to our clients. We are proud to strive a full database of returning clients.
Al Waly Ready Mixed Concrete stands to uphold the most professional of standards in dealing with suppliers to produce an end product of material and service that is up to our standards and thus surpassing the quality of our competitors with ease, and thus are at the forefront of the economy's developments.
Contact Information:
Adress: Wissa Wassef St, WalyBuilding, Giza, 12311, Egypt.
Tel: (+20) (2) 3569 6927
Fax: (+02) (2) 3572 9239
E-mail:
hq@alwalygroup.com