Overview:

We bring you the most reliable home appliances that ensure a home runs smoothly.
Siltal is one of the oldest and most recognisable brand names in the Egyptian market, which was introduced in 1985 under license from the Italian white goods giant. With 100% Italian technology and styling, Siltal quickly became the biggest name in refrigeration products in the local market, with neighbouring African countries also demonstrating healthy demand.
Siltal was acquired by Al Waly Group in late 2010, and has since been on a journey of growth and prosperity, in achieving Siltal's core goals and re-establishing its rightful position in the market.
All production takes place in our plant located in the 10th of Ramadan city in between Cairo and Ismailiya, with production lines for chest freezers and refrigerators being divided into separate hangars to support the autonomy of each. Utilising concepts such as six sigma and lean manufacturing emphasises our dedication to a streamlined production process, with minimal waste of resources.
Customer satisfaction is our number one priority, with our marketing & sales teams conducting continuous scans of the market to determine how best to meet the needs and wants of our clients. Our after sales services guarantee a worry-free product with technicians on hand at all times, serving all regions of Egypt, to address any customer needs.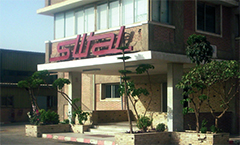 Our current product range includes refrigerators chest freezers, upright freezers, front loading washing machines and top loading washing machines, with more products in development to be released in 2015. We are always on the lookout for new opportunities to help us achieve our goals, and this cannot be done without the help of our most important partners, both customers and suppliers.
We are very proud of Siltal's journey over the last 30 years, and we look forward to reaching our full potential.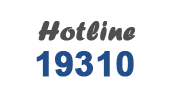 Contact Information:
Adress: Wissa Wassef St, WalyBuilding, Giza, 12311, Egypt.
Tel: (+20) (2) 3569 6927
Fax: (+02) (2) 3572 9239
E-mail:
hq@alwalygroup.com