Overview: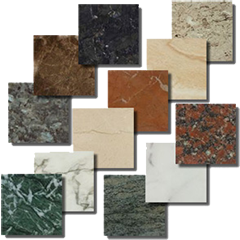 For nearly ten years El Nasr has processed natural stone products at the highest levels of demand. Processing marble, in the form of tiles, slabs, and a wide variety of cut-to-size items has turned our facility into one which strives for the best relationships with our clients. Our name is synonymous with solid dealings and the highest standard of stone refinement, stemming from our philosophy of elevating the market standards. With finely-tuned factory management and direct access to our sources for all stone products; we spare no effort in ensuring customer satisfaction. From single homes to large-scale projects, we accommodate all those who knock on our door.
Since its Conception, El Nasr's facility is located at the stone production hub , "Shaq El-Thoabaan". Located at the heart of Cairo, it is one of the world's largest sources of Marble and Granite production and trade, a truly global marketplace we are proud to call home.
Growing in a dynamic and demanding environment has provided us with the tools and know-how to efficiently provide the best services in Marble & Granite Production and Trade.
Contact Information:
Adress: 4 Wissa Wassef St, WalyBuilding, Giza, 12311, Egypt.
Tel: (+20) (2) 3569 6927
Fax: (+02) (2) 3572 9239
E-mail:
hq@alwalygroup.com