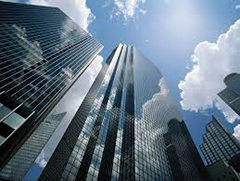 Overview:
As one of the leading Groups in the construction industry we strive to provide dependable and diverse services through providing the highest level of quality construction works. We consistently achieve our goals in this scope by maintaining the uppermost levels of professionalism, integrity, honesty and fairness in our relationships with our suppliers, subcontractors and clients.
Al Waly Contractors started as the main focus of the group. Working as a 1st Tier company since our birth in 1958 we have undergone projects in both the public and private sector, delivering structures of the highest quality, durability and integrity whilst delivering works for various sectors including The Armed Forces, various governmental and private sector entities, delivering in the most demanding environments and the most intricate of private manufacturing facilities. Our extensive history shows we have completed specialized works across all sectors of the industry.
Through our efforts, we have reached a rewarding point where it is in our capacity to expand internationally. In 2005 we marked our official international expansion into the UAE as a specialized deep foundation and shoring contractor and in 2014 entered the Kingdom of Saud Arabia as a general contractor.
Out of our experience we grow our future, utilizing our history for the development of our entity and our stakeholders.
Contact Information:
Adress: 4 Wissa Wassef St, WalyBuilding, Giza, 12311, Egypt.
Tel: (+20) (2) 3569 6927
Fax: (+02) (2) 3572 9239
E-mail:
hq@alwalygroup.com